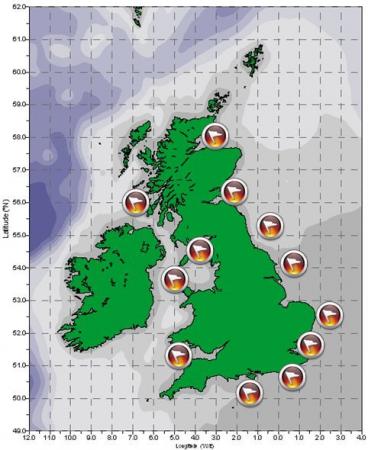 PhysE provides metocean services in connection with the development of offshore Wind Farms, including:
Latest information on the number of wind turbines either already in operation, under construction or in the approval stages, around the UK coastline is available from http://www.bwea.com/ukwed/offshore.asp. 
PhysE maintains bathymetries of each of the key regions.  Click on the map to view selected bathymetries.  Where finer detail is required PhysE will augment the bathymetry with additional digital survey bathymetric data (available from www.seazone.com) and/or clients own survey data.
If your region of interest is not one of those already available, please call PhysE for an illustration.